In marketing education, there is often a focus on finding the latest and greatest ways to reach consumers and clients. Many marketing programs in higher education, like the one's profiled on this marketing degree site, have a strong focus on the newer technologies and practices in marketing, yet often neglect some of the more established fundamentals of the field.
On Monday I had the pleasure of speaking before the members of the French-Thai Chamber of Commerce's Young Professional's club, at what was their first gathering for the year, thanks to an invitation from Damien Kerneis.
The venue was Bangkok's world famous Bed Supper Club and the topic was supposed to have been "Personal Branding – Market yourself efficiently on the web".
I ended up giving a 45 minute chat based on a theme I've been contemplating for most of my career:
"There's Nothing New Under the Sun"
The basic premise of the lecture is that in a world where new technologies, trends, and buzzwords surface on a daily basis, as marketers it's worth stepping back and focusing on the few parameters that remain constant, most particularly the fundamental rules that relate to human interaction and behavior.
The reason for this is that regardless of one's business, the technologies one chooses to adopt or the "Buzzword-du-Jour", these rules not only remain constant, but also, upon careful observation, can provide very clear direction as to what's required from us in order to succeed.
The simple underlying truth at the basis of my argument is that at the end of the day:
Good marketing isn't about Technology.
It's about People
Once we embrace this it becomes much easier to navigate through the daily barrage of distractions we're all constantly subjected to in this "Age of Information".
Services Mentioned
As I wasn't really sure what to expect in terms of the interests of the audience, I made an effort to address as wide a range as possible, within the time constraints given.
The web service mentioned are:
Clicking on the screenshot of any service mentioned in the presentation will open it in a new tab.
A note about QR Codes
Although mentioned briefly in the chat, based on the questions people approached me with later, these seem to have generate a special degree of interest from the crowd.
SO…
To create your own QR codes visit:  http://qrcode.kaywa.com.
For example the QR code generated for this blog is: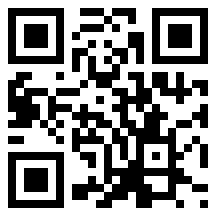 To use it all you need to do is snap a photo of it with your phone's QR code application, and your phones browser will open this site.
Downloading and Using this presentation
You're very welcome to download, syndicate and use this presentation anywhere you like. My only request is that you provide the proper attribution (Give me credit and link back to this website) .
To download you need to click on the presentation above in order to view it on Slideshare, there you'll be presented with a Download link  at the top of the viewing frame (see below):
Image Credits
As with all my presentations all the images are from Flickr and licensed by their owners as Creative Commons. Clicking on any picture will lead you back to the original image and the photographer's photostream. I'm thankful to these incredible talents for choosing to make their wonderful creations available to the world in this fashion.
The image at the start of this page is credited to tonythemisfit
THANKS
I'd like to say a special thanks to the amazing Géraldine Hammer for all the help and for making me feel comfortable
Category: Business Strategy, Offline